Hand-Crafted Furniture By Marcelo Fonesca
The following are examples of furniture built by a true craftsman, Marcelo Fonseca. We first met Marcelo at his Brazilian woodworking shop where he and a few artisans produced incredible carved furniture. We included Marcelo and his shop in our article Woodworking in Brazil.
Marcelo has since moved to the United States, where he is now producing the same high quality and beautiful, hand-crafted furniture. At the center of each piece is his remarkable carvings. If you're interested in a hand-crafted, period piece such as these, E-Mail us!. We will be more than happy to put you in contact with Marcelo.
The following are a few samples of Marcelo's recent work:
Crystal Cabinet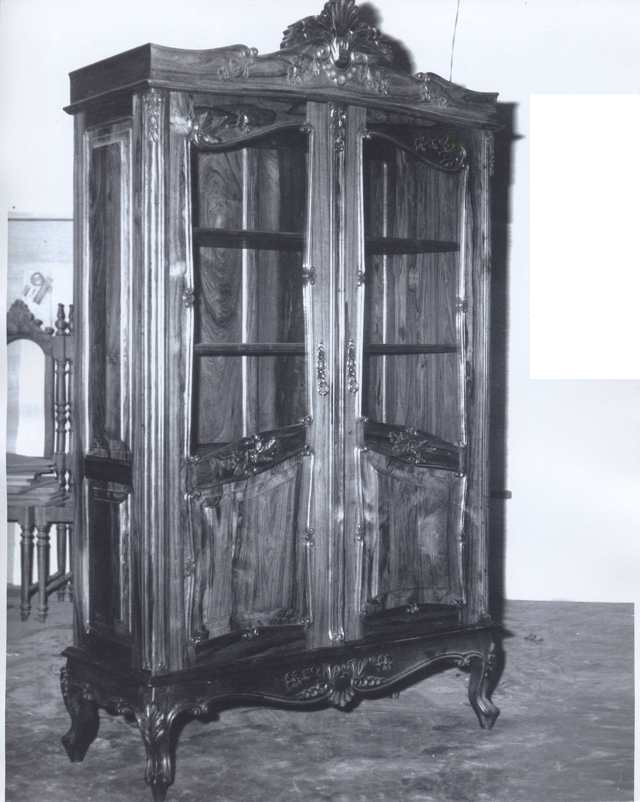 Dresser with Mirror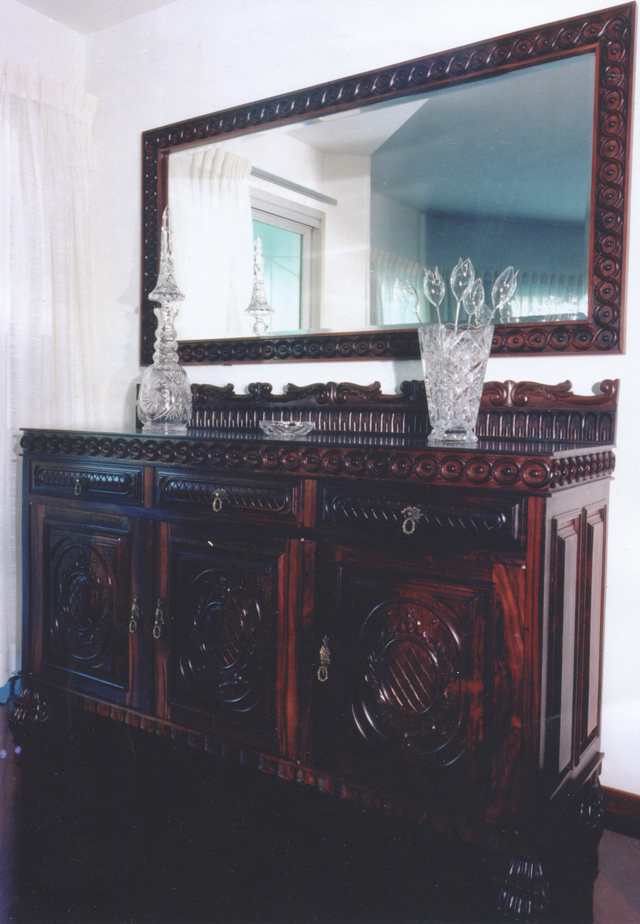 Carved Mirror Frame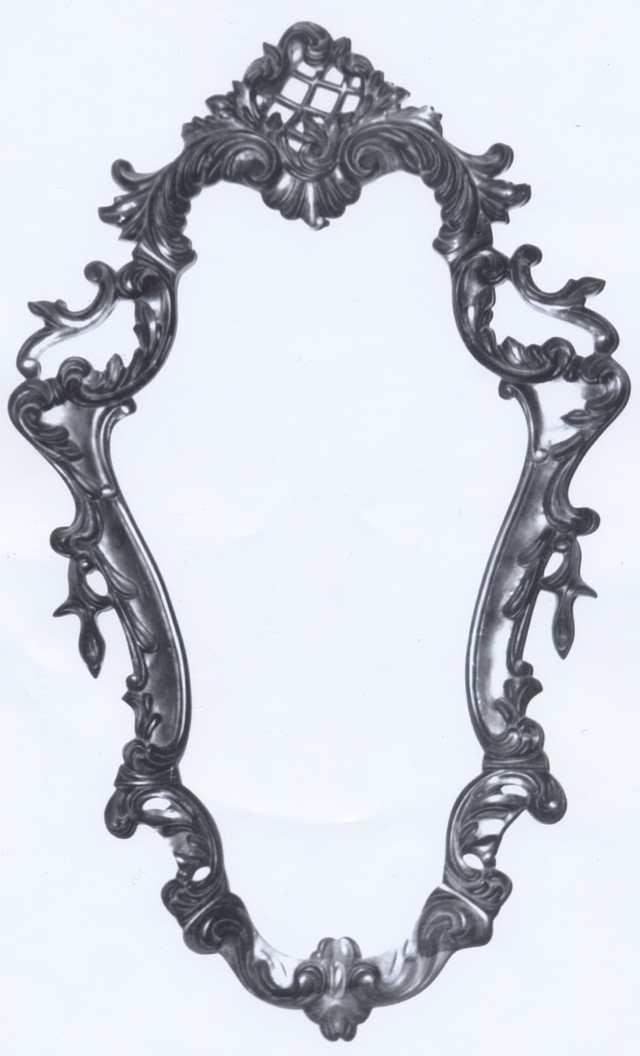 Dressing Table, Chest, and Chair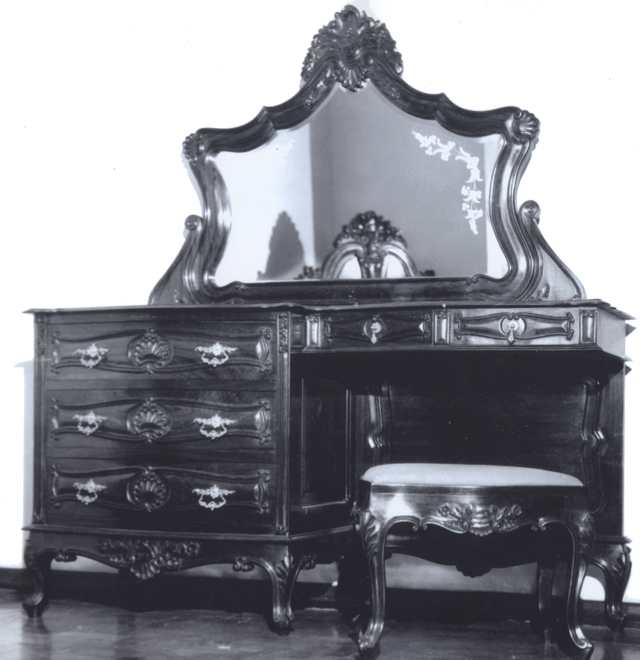 Dining Room Buffet